BARGAINING UPDATE: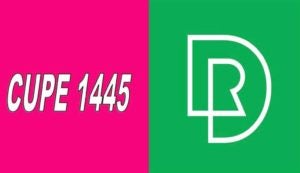 We shared on January 20th that we had applied to the Labour Board for Exemption to Essential Services, this was also shared in our General Membership Meeting on January 25th, which is reflected in our meeting minutes, to this website, as well as our social pages; an email to our internal communications was also sent to check the website. The one and only update is the application was Granted on March 8.
There was an article published on the weekend (Saturday, March 19) which states "RDP Staff and Faculty looking at strike if negotiations don't improve" – if you read the article …I stated exactly what I stated in our meetings and in communications. Nowhere did "I" say strike, so while I see this has concerned some of you, this is a step in a process. Yes, the application was approved which means we will now go to mediation, which is also a step; from mediation depending on how that goes, the next step will proceed.
I promise, I will keep you posted as we learn details that we can share; I assure you that we have your best interest at heart and would never enter into something without membership approval. We represent you and you will not be going on strike unless you are informed in advance, and it will not be a news article that will share this information…you will hear it from me and it will be a collective decision by members of 1445.
TC